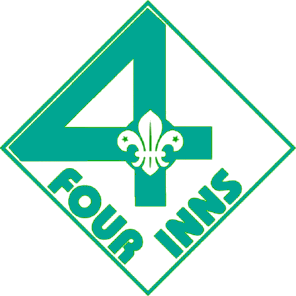 The Four Inns (1957 - 2020)
A Welcome from the Chairman
The Four Inns, regarded by many as a premier Scout organised distance event, this year celebrating its 63rd event. Today it is a flagship event run by Derbyshire County Scout Council. The organisation, running and manning the checkpoints on the day is all done by volunteers.
The event itself covers approximately 65Km over some of the roughest moorland in Britain and takes its name from the Four Inns along its route; the Isle of Skye (site of), the Snake Pass Inn, the Nags Head and the Cat and Fiddle.
The event has evolved over the years and is held in the highest regard by all competitors, be they a 6 hour 38 minute winning team or the 22 hour 30 minute team who are over the moon having completed such a challenge. All of them comment on the friendliness and support offered.
We are pleased with the uptake for the Explorer Scout and Ranger Guide 35k event however we look to all in Scouting & Guiding to encourage even more 14-18 year old members to take part in this very different sort of challenge. Same great support and great range of Trophies to compete for.
We continue to look at how we can reduce risk during the event. Last year some of you will be aware we piloted a "Race Drone" tracking device as an aid to improve safety during the event. Following its success we have decided from 2020 to equip all teams with a tracker so that in the event of difficulties the rescue teams in the area will have a good idea of your location over most of the route.
Derbyshire Scouts are proud to organise and run this challenging competition and look forward to its continued success. I and the organising committee look forward to seeing you and hope you have a challenging but rewarding day.