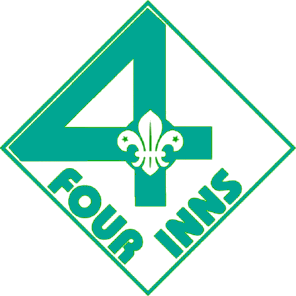 Four Inns 2023
The good news is that we will be running a walk / run event in 2023!
However moving forward, all participants will need to be members of the Scout or Guide Associations. It will be a one-day event taking place in early summer 2023 open to all those over 14. This will ensure it is a relevant, challenging and affordable event for participants.
We'd like to extend our thanks to all the previous open entrants for their support to date. We could not have got this far without you - thank you.
Watch this space for further information...
Jon Rice
Four Inns Chairman
The Four Inns is an extremely challenging event set in the Peak District, over some of the roughest moorland in Britain.
The Four Inns Extreme is approximately 70km long and takes its name from the Four Inns along its route:
The Isle of Skye (site of)
The Royal Hotel
The Beehive Inn
The Cat and Fiddle
It starts at Holmbridge and finishes at Buxton, and is for teams of three or four.
The Four Inns Challenge is approximately 33km long. It is specifically for members of the Scouts & Guides Associations aged 14 and over who compete in teams of four to six. It starts at Crowden and follows the same route as the Extreme but finishing at Chapel-en-le-Frith.
A number of Trophies are available to be won across a wide range of categories to suit different ages and experience.
The date of the next event has not yet been confirmed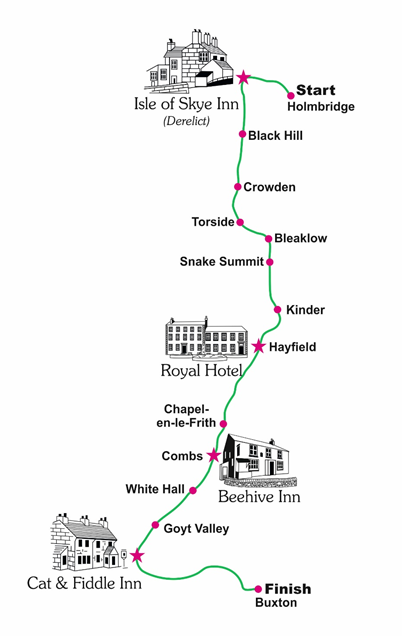 Jon Rice
Four Inns Chairman