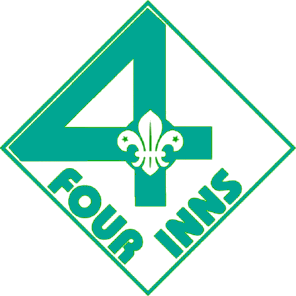 Latest Update
10th February 2022
The Four Inns Organising Committee are very sorry to announce that we have made the decision to cancel this year's Four Inns events.
Unfortunately, we have just not had the number of entries required to make the event viable to run; nor could we see a sufficient number being achieved in the time available. The event has to be financially viable; we cannot afford to make a loss. As part of Derbyshire Scouts, we are a charity and te decision had to be made before significant costs were incurred and to have an event with more staff than entrants would not be right.
Without doubt Covid has created a different environment for us all changing people's outlook, situation, behaviours, priorities, fitness and commitments. Combine this with a team event at a time when people have not readily been able to get together or train - All understandable.
The Organising Committee has been focussed and actively working towards running the event. Even though the entry numbers position was obvious the decision not to go ahead was a difficult one and alternatives were discussed passionately and realistically. The decision resulted in a room full of sad faces. A reflection on the hundreds of hours the Committee, and others, have put in.
To those that have already entered. Apologies. We hope it does not cause too many problems. Cancelling now means we will be in a position to offer a full refund of your entrance fees. Please bear with us as this will be done as soon as possible over the next few weeks.
On behalf of every past and future entrant I thank the Committee for their time, interest, passion and support.
We will be taking the opportunity to ask for your thoughts and input as we look towards future events. We do aim to return in 2023.