Not receiving the newsletter? Click
here
to register a profile and sign up to receive newsletters direct to your inbox!
November 2023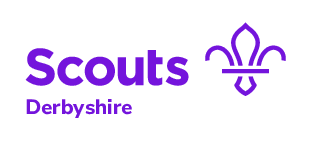 In January each year we carry out our annual census when we ask leaders and managers to complete a return to tell us how many young people and adults we have in Derbyshire scouts. This is a really important piece of work as it enables the County team to identify where additional support is needed, where we should be looking to establish new sections and groups and just as importantly it determines the county's income for the year. As you are aware, we charge a levy per youth member and then use this money to provide support to the county including OSM, training and programme.
Although the census date is the 31st January, you can complete it as soon as the website opens which will be the 20th December and the passwords will be issued before that. Even though the census date is set at 31st January it all needs to be completed with 3 levels of sign off by the 14th February so please try to stick to your District's deadline as there is no room for slippage this year.
If you are struggling please ask for help and if you use OSM the young people's data should be straightforward. Just make sure you don't double count young leaders, a number of districts have been caught out by that previously.
I would also like to say a massive thank you to everyone who has completed their first response training, we now only have 46 people who are overdue this training, with many of those booked onto courses by the end of the year. However there are still 90 people who are out of date for their safety and safeguarding training. If you are one of them and have been receiving reminders please complete it and send your certificate to a training advisor so we can update your record. I really don't want to have to suspend anyone for not completing this very important training.
I am pleased to have attended a Queen's Scout Award presentation in Swanwick and a Squirrel Acorn award at 1st Sitwell, Ripley and Heanor, well done to all the recipients.
Bye for now

SUE HARRIS
County Commissioner
Derbyshire Scouts
County Vacancies
County Commissioner
District Commissioner - Derby East
District Commissioner - Derby South
District Commissioner - High Peak
Programme Team
ACC (Beaver Scouts)
ACC (Cub Scouts)
ACC (Scouts)
Inclusion Team
Inclusion Advisors
Communications Team
Newsletter Editor
Training Team
LTM (Peak)
LTM (High Peak)
LTM (South Derbyshire)
LTM (East Scarsdale)
Activities Team
Administrator - Archaeology SASU
SASU Members - Various SASUs
Assessors - Various Activities
(contact Activities Team for Details)
Application Packs are available from the County Website
Upcoming County Events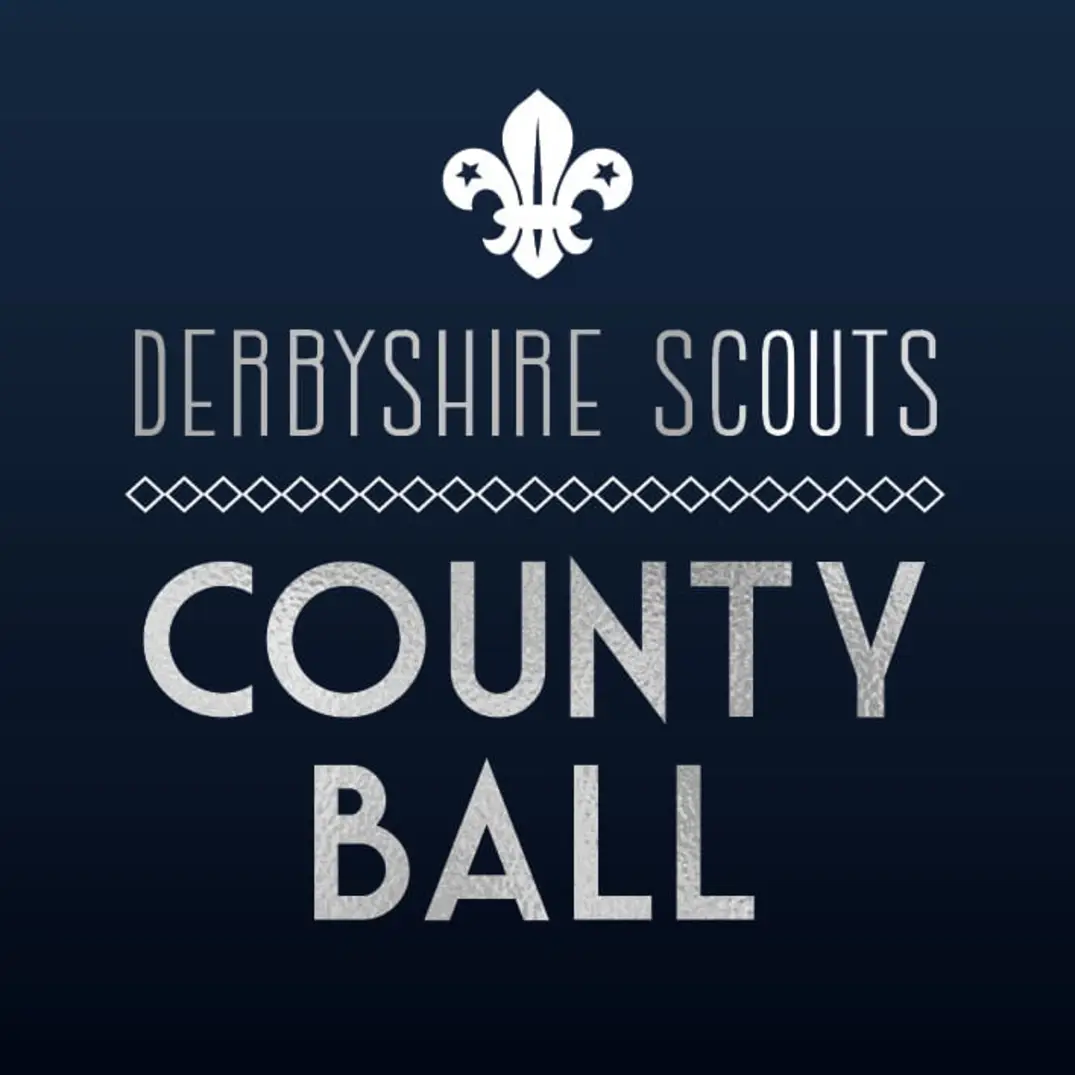 County Ball
6th January, 2024
A chance to dress up for a great night out. Bookings opening soon.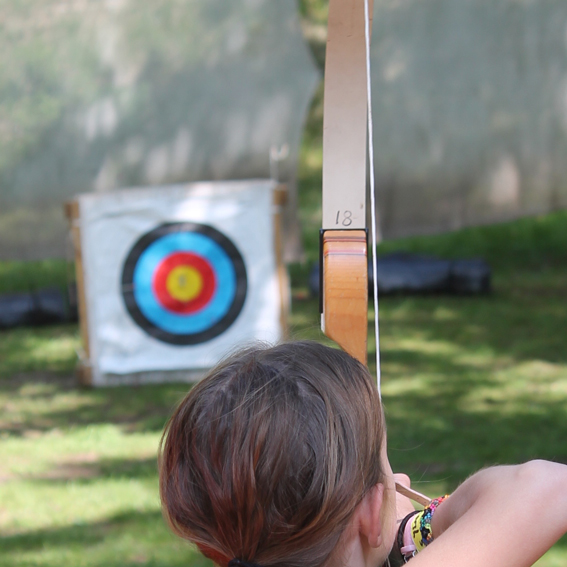 Archery: Master at Arms
6/7, 13/14 April
This course teaches everything you need to gain Master at Arms Badge.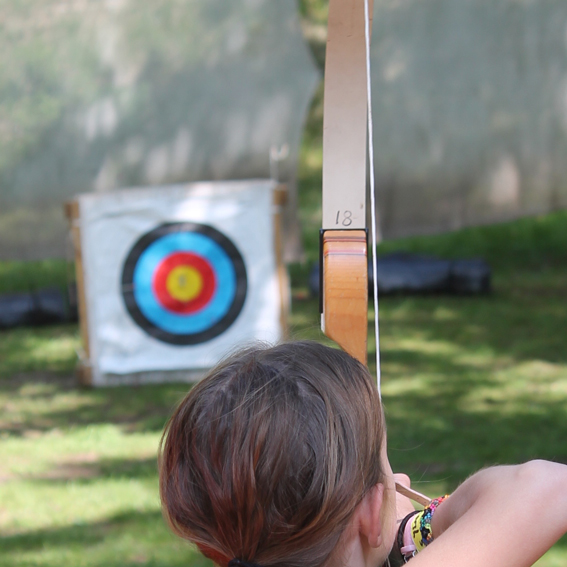 Archery: Leadership Permit Course
24/25 Feb, 2/3 Mar
Course for those who wish to gain an archery activity permit.
Kinder Walk 2023
We were pleased to see an increased entry again this year with 60 teams entering across the two competitions. The Extreme had 21 teams with 93 competitors and the Challenge had 39 teams and 191 competitors. The overall winners in the Extreme were Halifax 'L' team with a time of 5 hours 3 minutes and the overall winners in the Challenge were Halifax Explorers 'Z' team in 2 hours 48 minutes. Full details of the winners and set of results can be found on our website www.derbyshirescouts.org/kinder.
With a near perfect day, weatherwise, some record times were broken, and all went home proud of their achievement. A huge thank you to all supporters, those manning Checkpoints, catering, not forgetting Derby Mountain Rescue Team who were on hand throughout the day – but thankfully not called upon.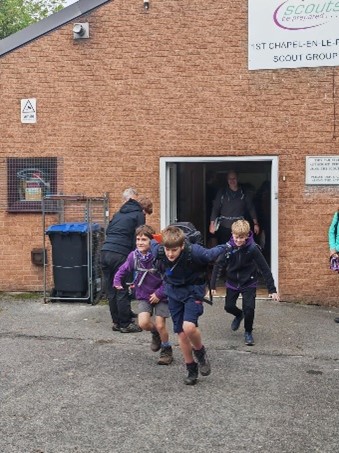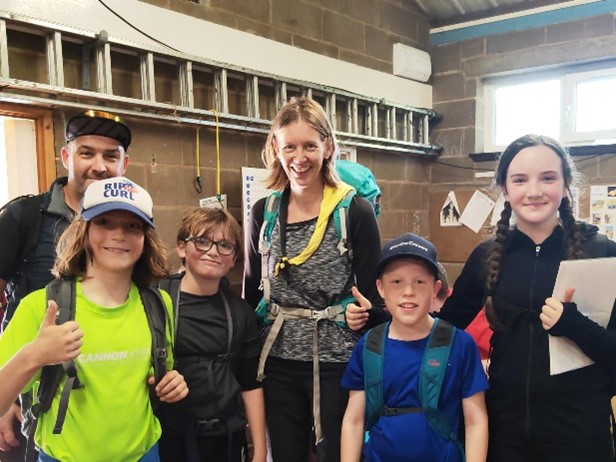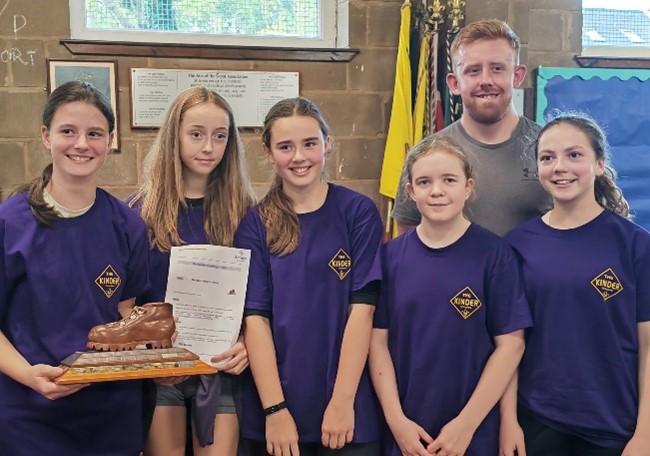 DAVE MACALISTER
Chairman, Kinder Walk
Derbyshire Scouts
Scouts Transformation Strategy Update
The Transformation Team ran a series of 'All Member Calls', which were well attended. The powerpoint presentation is available on the Derbyshire Scouts Website under the download section and the recording of the call will be made available. The Transformation Team are putting the final touches onto a Transformation page on the Derbyshire Scouts website which will have key information and links to further resources.
Summary of Key Information
If you have any questions or would like a member of the Team to come to an event, please contact us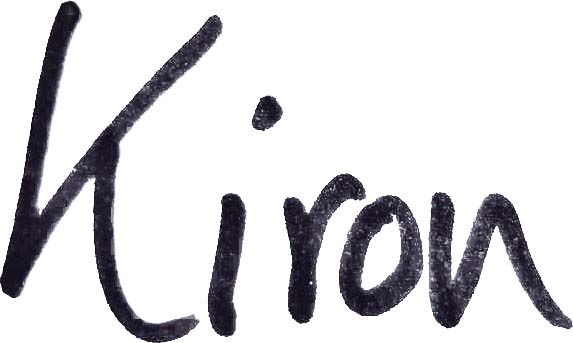 KIRON GRIFFIN
DCC Development & Transformation
Derbyshire Scouts
Squirrels Christmas Party
Saturday, 2nd December at 166th Derby (Mickleover) headquarters (CLICK HERE for Map link) from 14:30 - 16:30 - The Squirrels Christmas Party!
£5.00 per Squirrel - lots of fun and games and even a special visit from a certain special person!
For more information, please contact me
Best Wishes,
JACKIE HARDING
ACC Squirrels
Derbyshire Scouts
Big Plans for 35th Derby (Markeaton) Scout Group
You've had 110 years to get ready for this!!

That's what I keep telling myself as I add to the "to do" list. In truth the 35th Scouts really have been 109 years getting to where we are; 2024 will be our 110th Birthday.
With a fair wind, by the time we raise a glass and cut the cake it will be in a brand new Headquarters amongst landscaped grounds, purpose focussed facilities and with the kit to grow skills for life in young people for generations to come.
Why should you be reading about it? Well, opportunity doesn't often come knocking, neither does grant funding! As such, we've got a plan, we've got an opportunity and if you're looking for your next step in Scouting we just might have that for you as well.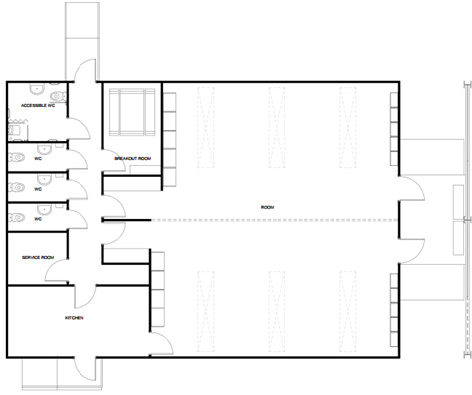 On completion of this project the group is set to expand capacity in all sections, to start a Squirrels, host sections or SASU's as well as be available as a venue for meetings, training or overnights. The group currently operates well established Beavers, Cubs and Scouts sections, we host Aquila ESU and we've even got shiny new minibus in the pipeline. We enjoy a weekend each year at Chatsworth house pioneering an assault course for the Country Fair and we've become a dab hand at lighting things up each year for bonfire night.
We are about to press "go" on our largest undertaking in the last 109 years. We are actively looking for a new GSL, leaders to grow each section, a Squirrels team and a "quartermaster". This is not to mention the roles we have to actually deliver this project, from keen DIY'ers to coordinate the works outside the main building, to training support, people who can offer programmes to the displaced sections, bus drivers for the relocation period, archivists and even a budding writer to narrate the journey. There's more but you get the idea!
There's a lot to get stuck into and if it's your thing… we would love you to be a part of it.
To discuss any aspect of this, please drop us a line
DAVE WHELAN
Group Scout Leadeer
35th Derby Scout Group
Congratulations to Award Recipients
The County Commissioner and the County would like to congratulate the following on receiving Good Service Awards.
Chief Scout's Commendation for Good Service
J Whyld
L Gallagher
P Heath
K Bunn
S Tooze
S Rifai
A Cross
L Wilson
M Hargreaves
R Sandbach
S Devaney
Award for Merit
N Redshaw
K Lewis
N Wilson
S Irwin
Bar to the Award for Merit
Silver Acorn
National Governing Body - First Aid Training
Derwent Training Consultants are offering their next full 16hr National Governing Body first aid training course in May next year (11-12th May 2024).
The course will be at our training rooms - address is Keynes House Suite 16, Chester Park, Alfreton Road, Chester Green, Derby DE21 4AS (ample free parking here) 9am - 5pm on both days
We know that scouting has altered the length of the course but to bring it in line with professional bodies, the course will remain as 16 hours with us as this is in line with outdoor qualifications i.e. ML/ SPA.
Drinks are provided but you will need to bring your own lunch & snack(s)!
Scout rate is £103 excl VAT (£123.60 inc VAT) or our commercial rate £140 excl VAT (£168.00 inc VAT)
To book we need to know:
Group name and Address for the invoice
Telephone contact number
Email address to send invoice (if it is different to the one you're replying to us on)
How many places on the course
Candidate name(s) and contact numbers
To book, or for more information, please CONTACT US.
Young Leaders
Launch of Explorer Scout Young Leader Training Camp for 2024
When: 15-17 March 2024
Where: Drum Hill Scout Camp
Cost: £10 to cover good
How to Book: CLICK HERE
We are pleased to confirm that we will be running the county Training Camp for our Young Leaders needing to do Modules B-J. It will be a busy weekend with a focus on your training. We will also provide accommodation and some fun activities in the evening. There will also be time given over to talk about the Missions.
The feedback from the group last year was great. YLs made new friends and enjoyed the learning environment.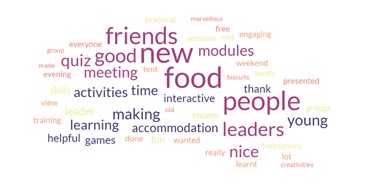 If you're interested in attending, then please register on the Derbyshire Scouts Website.
The training is part of the work needed to achieve the Young Leader Belt. I am delighted with the successes we've had this year.
Young Leader Achievements
I would like to congratulate the follow explorer scouts who have completed their Young Leader Belts:
Philip Evans
Izzy Rees
Willian Coupland
Amelia Cocker
George Ogan
Tom Bloor
Eleanor Adams
Seb Boddy
Caine Faulkner-Richards
Jack Argent
Lewis Fishwick
Toby Holding
Harriet White
Rose Grainger
Josh Wood
Cameron Moy
Elyssa Hutchinson
Kayden Street
Rhys Kohler
Fin Gill
Daniel Renshaw
Thomas Linley
Malachi Reid
Susannah Judge
Patrick Richardson
And finally, congratulations to Gill Pegg who has been helping at the 73rd beavers since he was a cub scout himself, becoming a Young Leader at 14 and is now joining as an adult leader in September.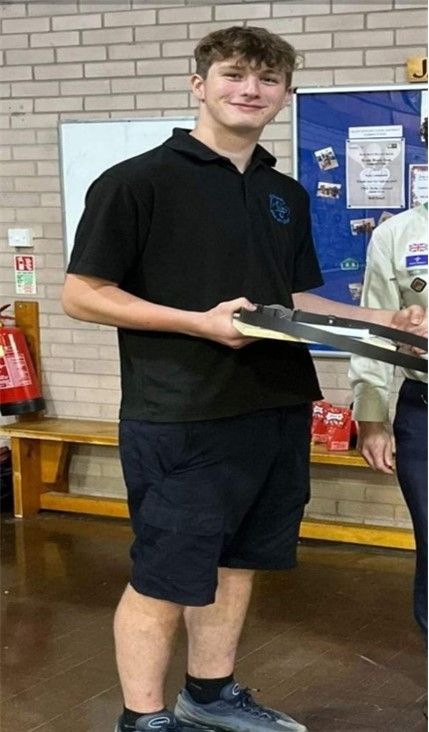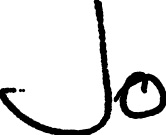 Jo Wilson
ACC Young Leaders
Derbyshire Scouts
Winter Bike Hire from Peak Bikes
Anyone interested in getting out into the Peaks on a Bike over the winter period, Peak eBikes have some fanastic offers availbale for groups - CLICK HERE for full details.