Not receiving the newsletter? Click
here
to register a profile and sign up to receive newsletters direct to your inbox!
January 2023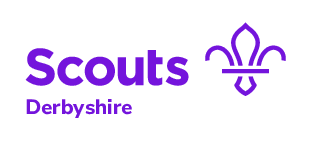 Happy New year!
January is a time of renewal and reinvigoration, and of course for Derbyshire Scouts, it's Chilly Challenge ! If your group are camping in January don't forget to send us a photo.
2023 looks set to be an exciting year with lots of activities being planned. Bookings for Spring Bank Camp at Drum Hill have already opened and Activation will be bigger and better as there will be more activities and so we will be able to accommodate more young people on both days. Plans are underway for Beaver Bonanza for July, a new event for Explorer Scouts, the Kinder Elite for June and not forgetting that the Derbyshire contingent will be heading off to the World Scout Jamboree in South Korea.
Things to look forward to for the summer but we need to remember that Scouting happens every week up and down our beautiful county and this only happens because of an army of volunteers. There are no magic answers to recruitment but there are lots of ideas on the Scouts website, just as important is making sure your group works as a team and everyone feels involved. If you want some tips about keeping volunteers there is also some great advice for that too. Re-engaging existing volunteers | Scouts
We will be talking about recruiting and retaining volunteers in our next county call that will be held on Thursday, 2nd March at 7pm. Everyone is welcome and it is your opportunity to ask questions about what is happening in the county and beyond. More details of how to register next month but I hope you will save the date. In the meantime, if you wish to send us any questions or comments which you would like us to address during the county call, please EMAIL US.
If you fancy a new challenge for 2023 we are still looking for people to join the county team to support beaver scouts, cub scouts, network and international. More details about all these roles are available on the county website and in the vacancies section Derbyshire Scouts | Downloads
Thank you to everyone who responded to the survey about the future of the joint residential experience (Peak), we had some great feedback. The next step is to listen to what the young people have to say and to give them a chance to contribute to what sort of event they would like to see. An occasional badge can be worn on uniform for those that take part. Further details below.
Bye for now

SUE HARRIS
County Commissioner
Derbyshire Scouts
County Vacancies
County Commissioner
District Commissioner - Ilkeston
District Commissioner - Derby East
District Commissioner - Derby South
District Commissioner - High Peak
Programme Team
ACC (Beaver Scouts)
ACC (Cub Scouts)
ACC (Scout Network)
ACC (International)
Inclusion Team
Inclusion Advisors
Communications Team
Newsletter Editor
Training Team
LTM (Peak)
LTM (High Peak)
LTM (South Derbyshire)
LTM (East Scarsdale)
Activities Team
Administrator - Archaeology SASU
SASU Members - Various SASUs
Assessors - Various Activities
(contact Activities Team for Details)
Application Packs are available from the County Website
Available Grants
The latest list of available grants (information gathered from the various CVS Organisations) can be found
HERE
.
Upcoming County Events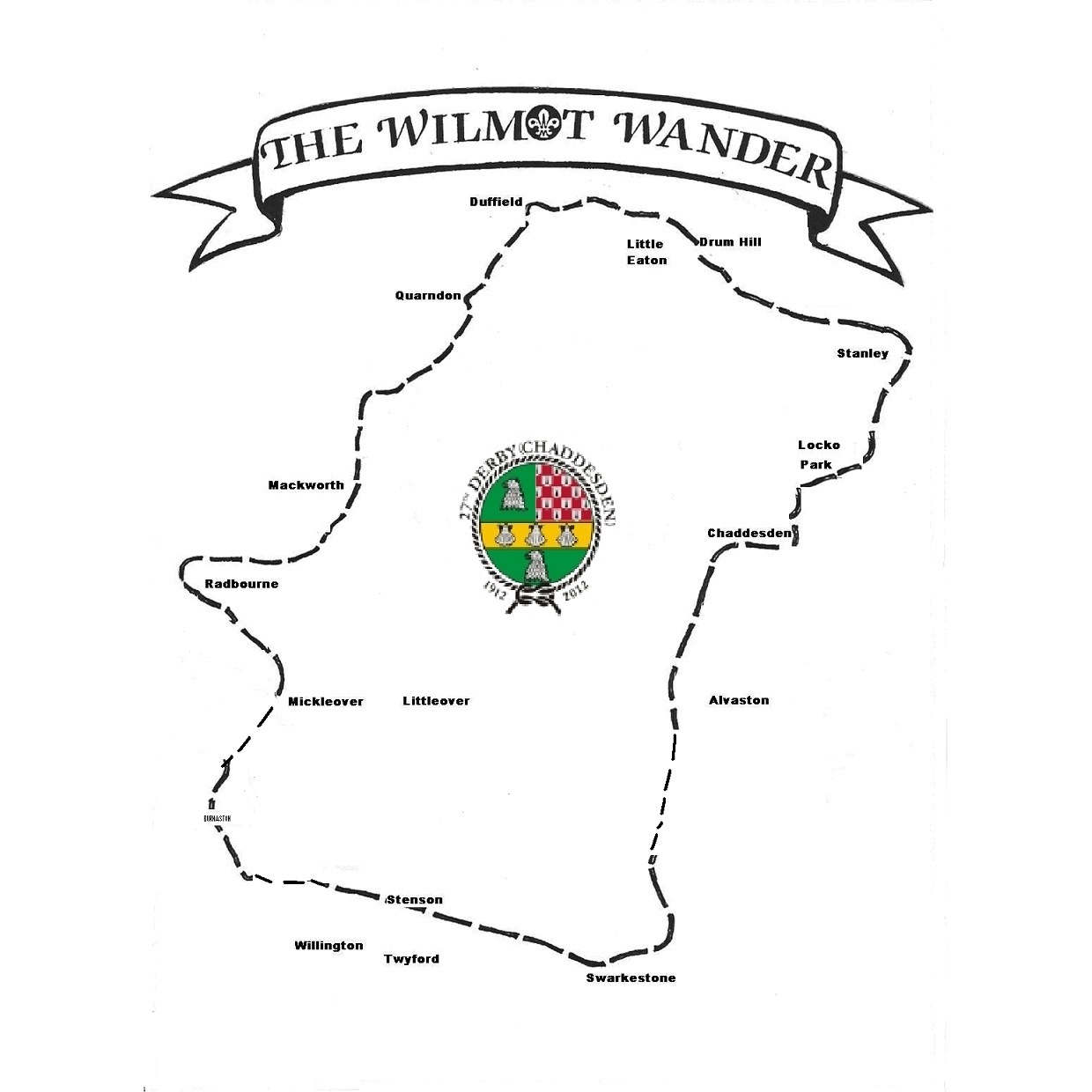 Wilmot Wander
29th January, 2023
32 mile walk around the Derby area, covering a range of terrain.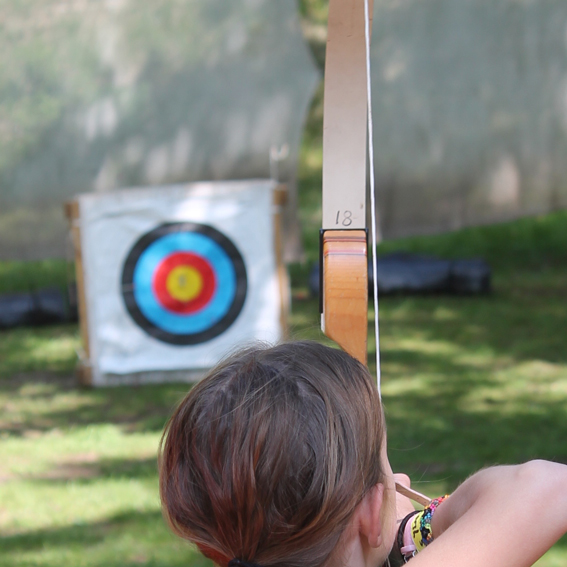 Archery Training Courses
25.02.2023 & 25.03.2023
Archery Instructor and Master of Arms training Courses Available.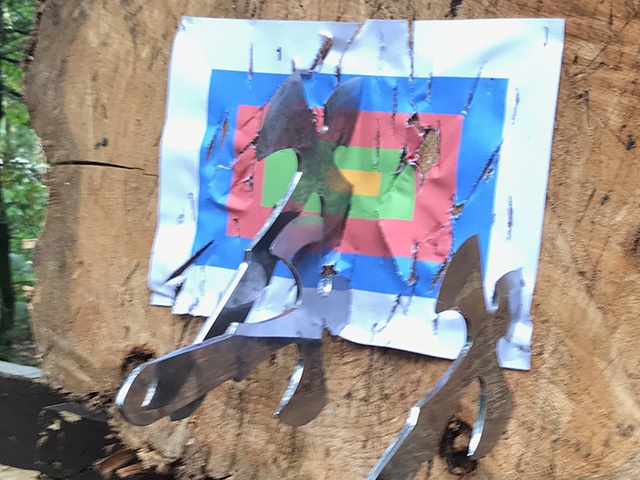 Leader Training: Tomahawk Throwing
04.03.2023
Leader training for Tomahawk Throwing.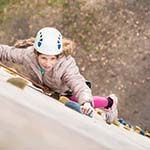 Instructor Training: Climbing & Abseiling
18.03.2023
Activity Instructor training for Climbing and Abseiling.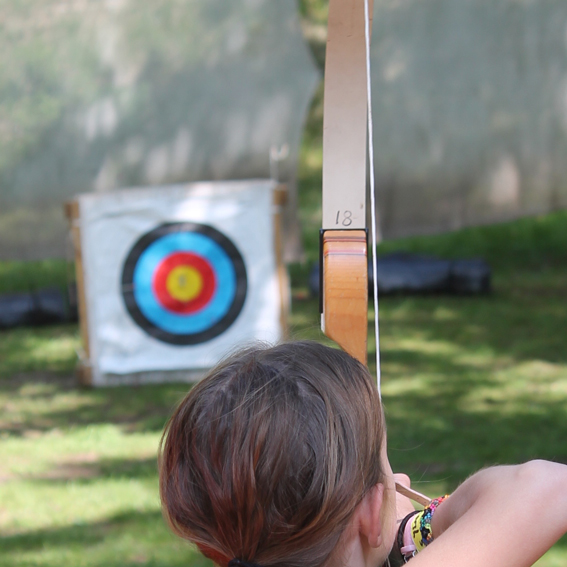 Big Shoot 2023
13-14 May, 2023
Our premier shooting event is back, with a simplified booking process (see below).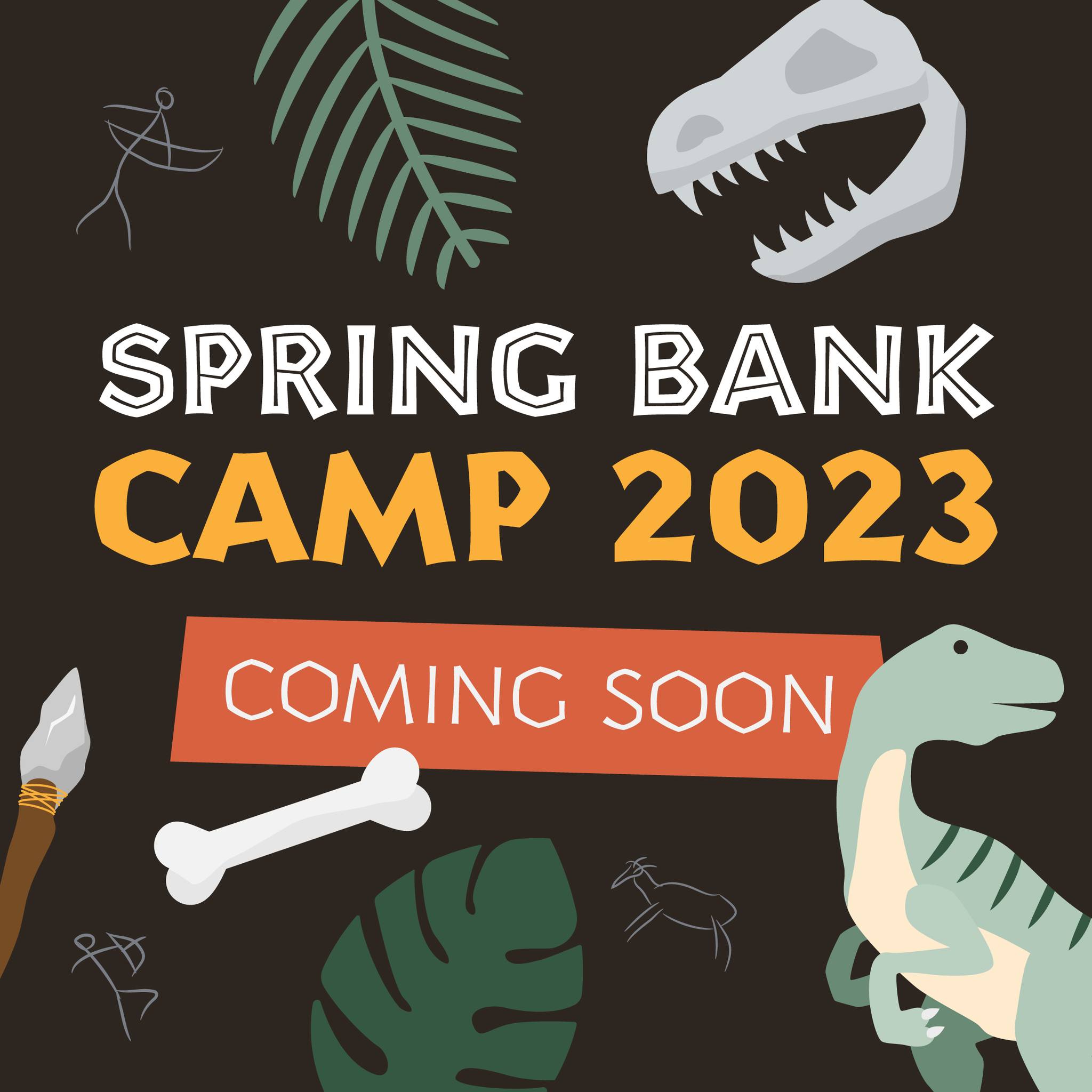 Spring Bank Camp 2023
26-29 May, 2023
Prehistoric themed activity weekend at Drum Hill Scout Camp.
News from the Programme Team
I hope that everyone is rested after the New Year and ready for another exciting year of Scouts.
I would like to say thanks to everyone who responded and completed the residential camp questionnaire in December. We are in the process of bringing together the information to inform what we do moving forward. You will also see this month that we have launched our youth engagement element of the project, so please encourage as many of your members to participate (full details below).
Chilly Challenge has started. It's not too late to organise something as it runs until the end of February. It's a great way to check that your camping kit is ready for 2023. Why not speak to a neighbouring Scout Group to join them? The badges are waiting so look at the County Website for details.
Jamboree News
Some of you will be familiar with "Join in Jamboree" which is an initiative designed to get everyone involved with this amazing event from your own meeting place. This year there is an opportunity to earn the 25wsl-youshape-award for your uniform. This is a great opportunity to find out about the Jamboree and is open to all sections. The details can be found using the link below so take a look and see what you think. https://www.scouts.org.uk/volunteers/running-your-section/international-scouts-and-events/international-events/wsj/about-the-jamboree/introducing-the-25wsj-youshape-award/
As mentioned previously the programme team are still hunting for people to fill the following appointments:
ACC Beaver Scout Support
ACC Cub Scout Support
ACC Scout Support (before the end of 2023)
ACC International
ACC Scout Network Support
Each of the above appointments can be undertaken alongside existing roles or managed using flexible arrangements. If you want to discuss any of these without committing, then please see my contact details below. The application packs are available on the Vacancies section of the Derbyshire Scouts Website
As always, if you would like to contribute anything then please get in touch, By Email or 07795347299.

GYLES WREN
DCC Programme
Derbyshire Scouts
Joint Residential Event - Youth Membership Consultation
Thank you to everyone who responded to the survey of our adult members. We have had some really good feedback. Now, it's time to see what our youth members want from this event.
We have designed an activity pack, which can be undertaken as part of a section programme, or individually/in small groups away from normal meetings. Everyone who takes part and submits something to us will get the Derbyshire Influencer badge, which can be worn on uniforms.
CLICK HERE to download the activity pack, and other resources which will be made available in the coming days/weeks.
Any quetsions, please get in touch with us.
With best wishes to you all,
Gyles and Izzy
GYLES WREN
DCC Programme
Derbyshire Scouts

ISOBEL CLARKE
ACC Programme
Girlguiding Derbyshire
Young Leaders
It's always great to see young leaders achieving their young leader belts. I was delighted to be asked to present belts in the Dronfield district. Chloe and Fin have worked hard to achieve their belts. Well done. (Photo attached). Please do share your awards successes with me.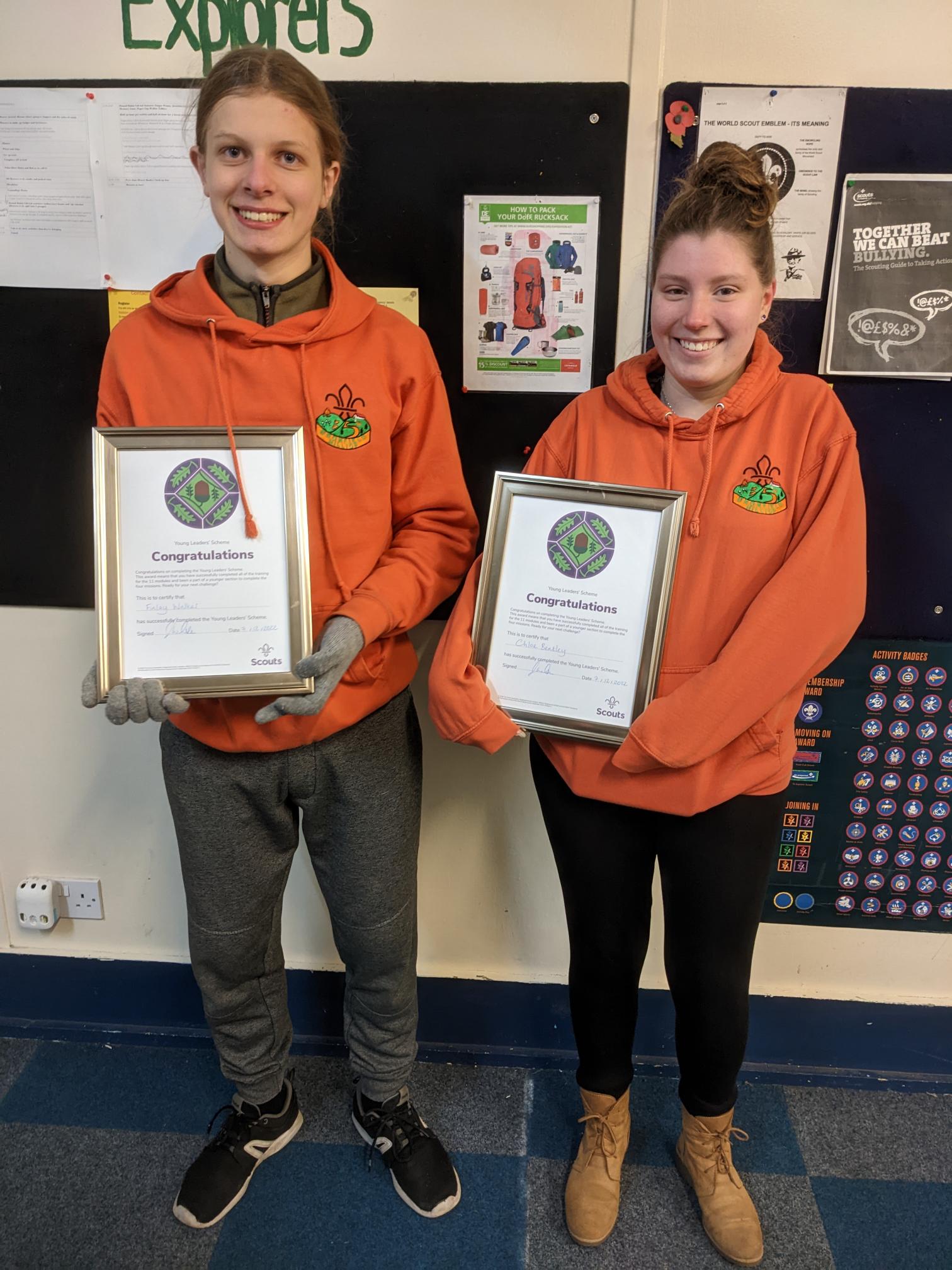 Explorer Scout Young Leader Training Weekend
There is training being offered 25th/26th March at Drumhill. We will cover Modules B to J over the weekend. It will be possible to attend individual modules (if a YL has missed a session) or come for the whole weekend and stay over. The cost is £5 to cover food. Book via your DESC or ACC Young leader. A programme will be available on the Derbyshire scouts YL page shortly.
Any questions, please get in touch with me.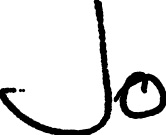 Jo Wilson
ACC Young Leaders
Derbyshire Scouts
It's time to get out on the hills!
We've got exciting news for those who enjoy hill walking, or would like to get into this fantastic activity and take advantage of the amazing countryside which is right on our doorstep... a new event for those of a competitive nature, and training opportunities for those wishing to brush up their skills.
Brand New Event: The Kinder Elite
What is Kinder Elite?
The Kinder Elite is a brand new event aimed at Explorer Scouts, Ranger Guides and adult members of Scouting and Girl Guiding.
In recent years, various factors have made the Four Inns increasingly difficult to run and with falling numbers of Scouting participants, the question "who are we actually running this event for?" has been asked a few times. In place of the Four Inns, the committee decided to organise a more achievable, yet still challenging, one-day event for the Scouting and Girl Guiding participants. Due to close links with the successful Kinder event, this new event is designed to be an attractive and exciting next step from the Kinder Extreme… and so, the Kinder Elite was born.
The Route
Teams will check in for Inspection and Breakfast at Chapel-en-le-Frith, then make their way to the start at Torside.
The event will then commence with checkpoints at Reaps, Bleaklow Head, Snake Summit, Mill Hill, Hayfield, Shakeholes, and end in Chapel-en-le-Frith.
The route has a total distance of 32km, with ascent of 1100m and descent of 1084m.
Provisional Arrangements
The event is still pending final approval by the County Executive, but the provisional arrangements are as follows:
Date: Saturday 10th June. We'll make an announcement when the bookings open.
The event is organised and run by Derbyshire Scout Council with support from Derby Mountain Rescue. As such, team leaders are not required to hold a "Terrain 1" Adventurous Activities permit to take part in the event itself. However, those leading training walks will require the appropriate capabilities and permits and must follow all the usual activity procedures when planning training events.
The County Hillwalking SASU are on board to provide some "on-route" training. Find out more about what htey can offer via their page on the County Webiste, or see below for details about specific training opportunities on offer this year.
As arrangements are finalised, information will be posted to the County Website (https://www.derbyshirescouts.org/kinder) and to the Kinder Elite Facebook Page (https://www.facebook.com/groups/546543043773819). Please join our Facebook Page for updates. We'll alsop be talking directly to explorer scout units across the county to inspire them to take part.
In the mean time, if you would like to know more, please join our Facebook page, or contact me directly.
Best Wishes,
Jon
JON RICE
Chair, Kinder Elite
Hillwalking SASU: Leaders Walk and Social
Looking to blow off some cobwebs after Christmas? The Hillwalking SASU is running a walking social for leaders on Saturday 4th, February. This will be an opportunity for leaders to meet leaders from the hillwalking team and discuss any aspect of hillwalking, including running walks locally to their group, how to teach map and nav, county-led events or meeting like-minded leaders to share ideas.
The walk will be around the Great Longstone area just outside Bakewell, approximately 10 KM long and suitable for all abilities, with an opportunity to go for food afterwards.
If you would like to go or are unable to make the date and would like to discuss any of the above, please email us.
Hillwalking Team – Assessors
The Hillwalking SASU is looking for new leaders to come and support the team, but most importantly, we need permit assessors. To be an assessor, you will need a Summer ML. Please let us know if you know anyone who might be interested either in or out of Scouting or just out of the Derbyshire Scouting area. There will be no specific time commitments on the assessor days, and we will support admin requirements. If you know anyone, please email us or call Rachel Roberts on 07717 502545.
Rachel
RACHEL ROBERTS
Hillwalking SASU, Team Leader
World Jamboree Contingent News
As part of our Jamboree update, we thought we would share how the young people are getting on and the creative ways they are coming up with fundraising initiatives. Many are pulling on skills they have acquired in Scouting as well as developing new ones along the way.
We are sharing with you Chloe's journey and some ingenious ways she is raising money towards her fundraising goal:
"...I have had a great time so far fundraising for the Jamboree. For example, another scout and I hulled many strawberries in the Summer. We sold strawberries and cream at a local music festival, which was fantastic. The strawberries we didn't sell we made into jam that we have sold.
Another fundraising event was at the police headquarters. I set up a stall with handmade products, including bath bombs and shower steamers. The people there were kind enough to let us borrow the big screen where I displayed a power point I had made with information about the 2023 World Scout Jamboree. Many people showed their support, which was greatly appreciated and well-received. We went back the following month and a family friend helped by selling her jewellery, and she also donated her profits to my fundraising. We may also be doing another event around Mother's Day.
Our fundraising team sold various items and split the profits at a St. Georges's day event. I sold bath products, and others sold baked goods, drinks and food. It was a great way to spread the word around the community. Another thing we did with the fundraising group was a Bavarian party. It was a huge success, and we sold tickets to family and friends who wanted to go."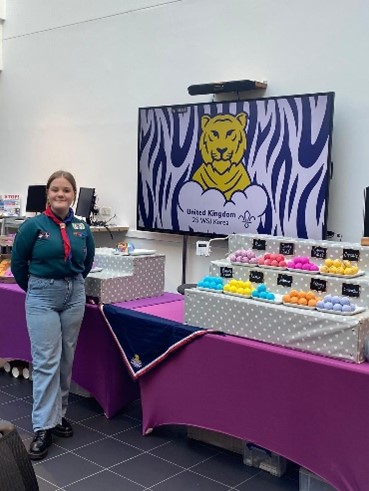 Alison, Becky, Emily, Josh, Matt, Nathan, Rachel, Rebecca
Unit 11 & 12 Contingent Leaders
Derbyshire Scouts
Fire Safety in Scout Huts
It has been brought to our attention that some groups have been told by a commercial company that they must purchase training for fire evacuation and how to operate fire extinguishers. This is not a legal requirement. The legal requirement is to ensure that there is a fire risk assessment in place and the actions required to keep everyone safe are carried out. This may be training, but it doesn't have to be, it depends on the size and complexity of the building.
Here's a reminder of what your responsibilities are for fire safety in the building you use, own or manage:
Executive committees are responsible for making sure that there is a fire risk assessment in place for buildings they own. Where a group uses a building they don't own, they must ensure that they have a copy of the fire risk assessment.
Leaders are responsible for ensuring that they have read and understood the fire risk assessment, and follow any actions or instructions, and know what to do to prevent a fire starting, but if there is a fire, what to do to get everyone one safely. This will include groups who own a building, and any groups who hire a hall for their meetings.
A fire risk assessment is a systematic look at how a fire could start. It may take you some time to do, but it does not have to be complicated and you do not have to pay someone to do one for you, unless you feel that you are unable to do it yourself.
The scout website has a section on fire safety, with a useful checklist and a template for the fire risk assessment. CLICK HERE for information.
As always, if anyone has any safety questions, please get in touch with me.
Best Wishes
Helen
HELEN CRAMPTON
County Safety Advisor
Inclusion Update
Youth Mental Health First Aid: 3 Available Courses This Year!
After the amazing success of the Mental Health First Aid courses from 2022, we have organised three more dates for 2023
March (Online Course)
This session will be run over 4 sessions of between 2-2.5hrs on the following dates:

Mon, 20th March, 19:30 - 22:00
Wed, 22th March, 19:30 - 22:00
Mon, 27th March, 19:30 - 22:00
Wed, 29th March, 19:30 - 22:00
Learning Materials will be sent to participant's home address prior to the first live session. There's also a little bit of online learning to do ahead of the first session, a couple of videos and a couple of questions to consider.
June
24th - 25th June, 09:30 - 16:00 each day
Swanwick Centenary Centre, Chapel Street, Swanwick, Alfreton, DE55 1BJ
October
7th - 8th October, 09:30 - 16:00 each day
3rd Wingerworth Scout HQ, All Saint's Church, Longedge Lane, Wingerworth, S42 6PU
Registration is via the County Training Team pages on the County Website.
Programme Session: Understanding the Turban
One way in which we can stamp out racism is by better understanding race, culture and faith. This brings me to a great offer for Explorer and Scout sections from one of our parent occasional helpers and parent of a Sikh Scout. She will come to your groups to run a session about understanding the importance of the Turban in Sikhism.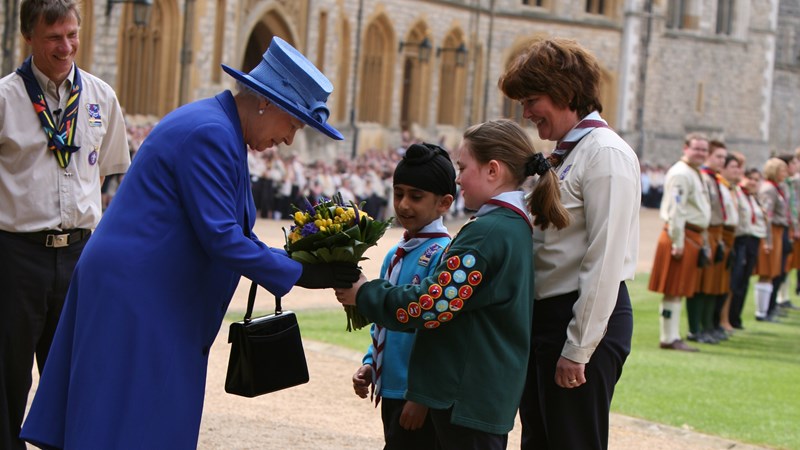 If you're interested in this for your group, please CLICK HERE to sign up.
If you're a section leader for a younger section with turban-wearing Sikh children in, you are also welcome to complete the form. The older groups will access these sessions first but there may be possibility of further sessions in the future for our younger sections.
Best Wishes,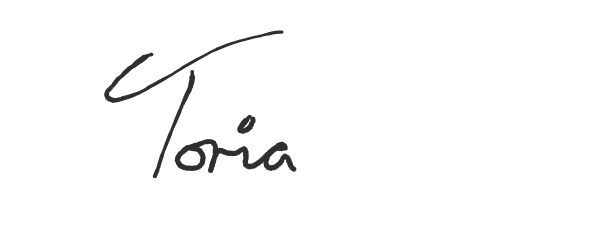 Toria Crooks
DCC Inclusion
Derbyshire Scouts